Thu, 04 Mar 2010
As some people had problems finding our booth, here's a small explanation. We are guest at the booth of Univention in Hall 2, stand B36. It's quite near to the north entry, where you arrive by the tram lines 8 and 18.
Look for the univention booth: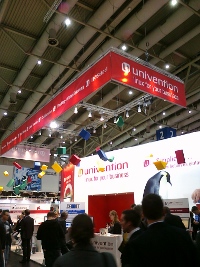 If you are direct in front of the Univention booth, we are on the right hand side of the booth: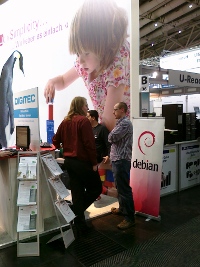 If you come from the other side, from the rest of the Open Source Area, it looks like this: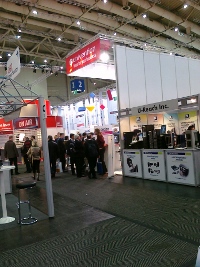 PS: And now, dear zobel, you have three guesses, what Pia is going to get for her birthday...
postet at 00:15 into [Debian/events/cebit-2010] permanent link