Sun, 06 Feb 2011
... and look, what has just been brought to us, by some friends and Debian users: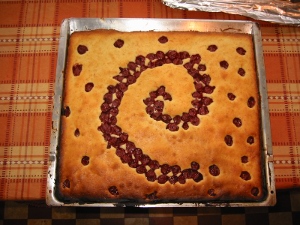 A surprise Debian Squeeze release cake! Many thanks, it was delicious!
postet at 17:19 into [Debian] permanent link
Could some please put a picture of one of the new spacefun themed T-Shirts somewhere? I really want to see them...
Update: Christoph Kluenter was so nice to upload some pictures.
postet at 13:15 into [Debian] permanent link