Wed, 12 Jan 2005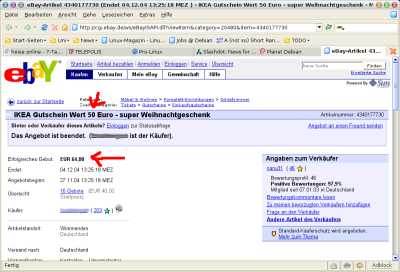 postet at 20:58 into [] permanent link
I agree with Wouter. If you post links to sites where you need to register, can't you supply us a link to login data or even better links where you don't need to register at all?
postet at 10:32 into [Debian] permanent link
Nach nur vier Wochen rummeckern in der Dunkelheit, sind in meinem Büro tatächlich die Leuchtstoffröhren ausgetauscht worden, und ich habe Licht.
Unpraktisch, jetzt kann ja jeder sehen, dass ich nichts arbeite ;)
postet at 10:27 into [university] permanent link
When I run X, my favorite user interface looks like this: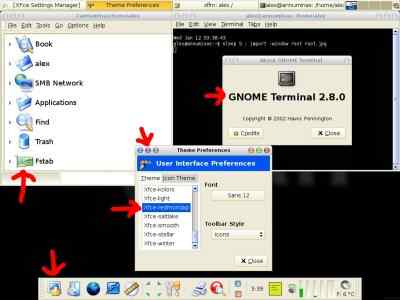 If you didn't noticed it: It is xfce4 (a gtk based small Desktop environment), with a KDE icon theme, Aqua / MacOS X like window decorations and a color scheme inspired by the "OS which must not be named". Oh, and before I started using screen in a normal xterm, I always used the GNOME terminal.
I used to call that the best of all worlds theme, while other called it bastardish or suspect I suffer from schizophrenia ;)
postet at 04:00 into [Debian] permanent link